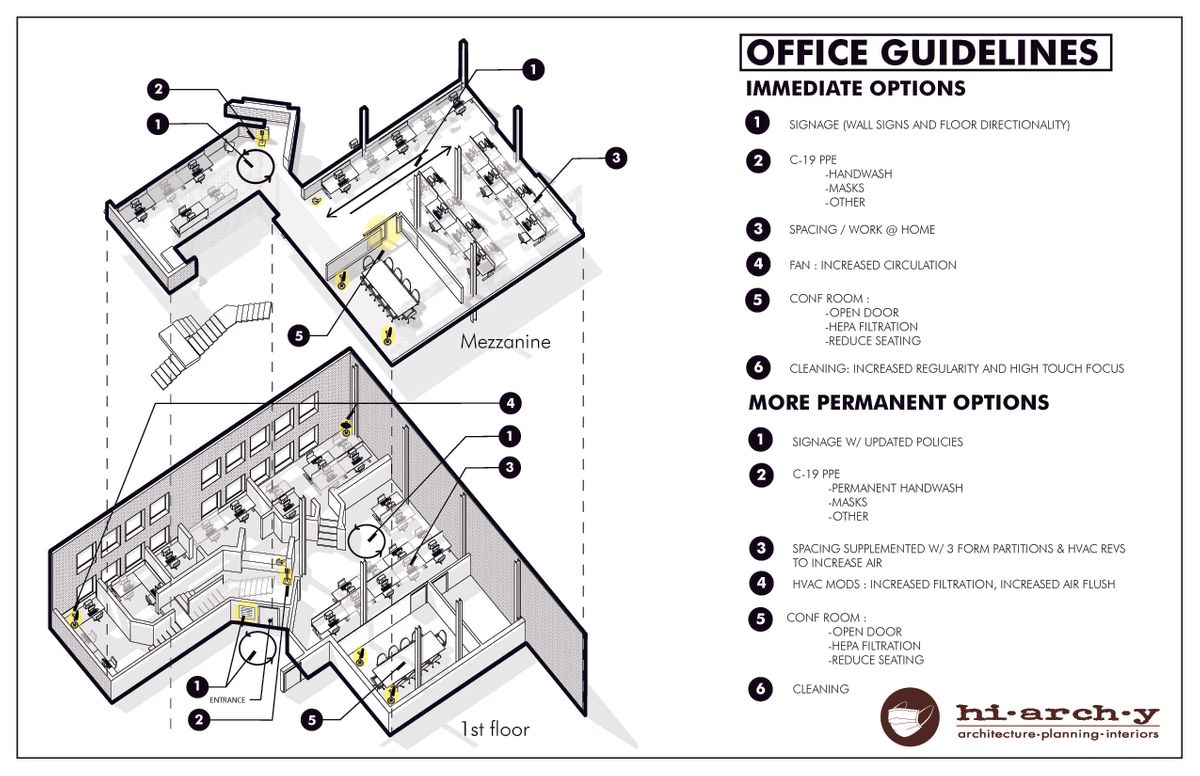 6 STEPS TO MAKE YOUR WORKPLACE SAFER - NOW
Are you returning to work soon? Or have you never left? Attached is an interactive infographic (and links to local resources) of 6 steps you can do right now to make your office a safer environment in response to the Covid -19 Virus.
As part of our efforts with our HHBE partners and our assistance to our local partners in the built environment, we have provided links to local resources that people can contact to get things done now. Please download our infographic as a resource to help us all get back to work safely and get the economy moving. Together we can do this!