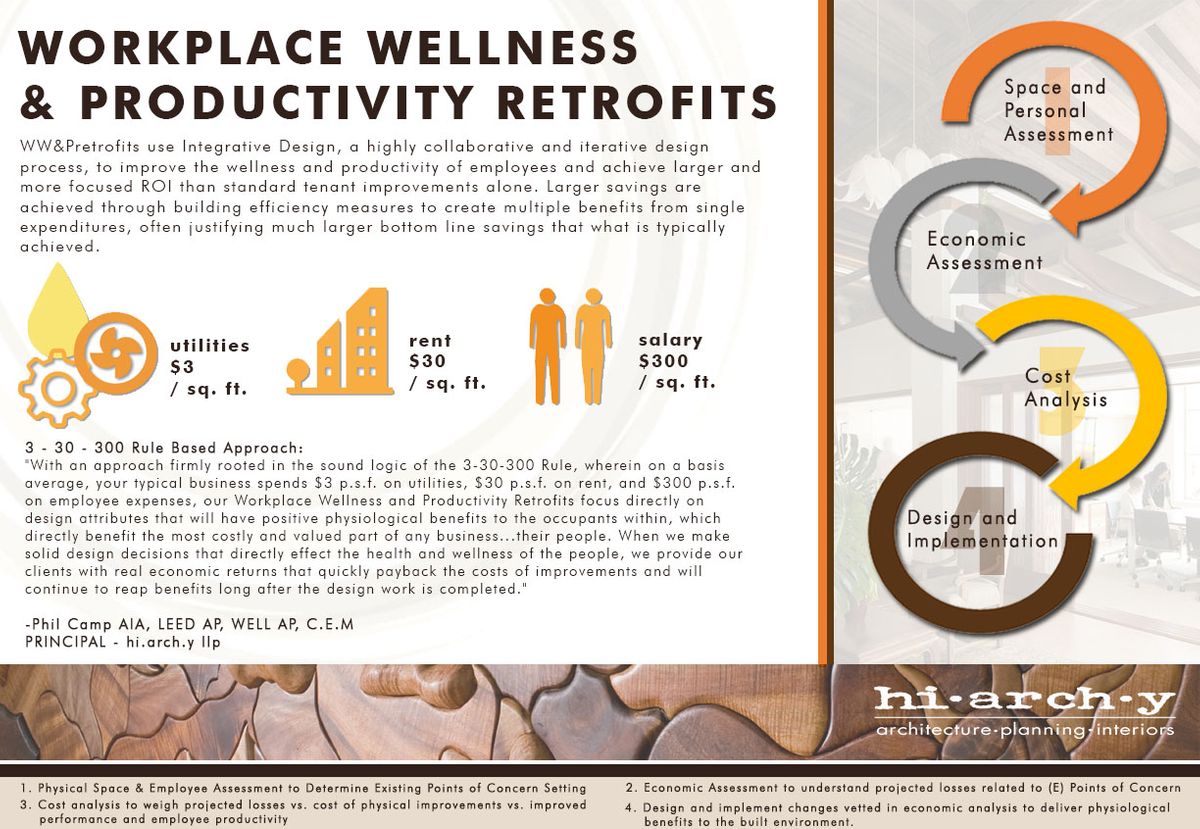 WORKPLACE WELLNESS & PRODUCTIVITY RETROFITS
Workplace wellness is the key to the success of your firm. With hiarchy's expertise, we can help you develop strategies tailored to your team and office. Let us help you find your path to wellness in the workplace. Contact hiarchy llp for more information.
HAWAII HEALTHY BUILDING EXPERTS ACTION GROUP & COVID-19 UPDATES
Please find below useful links and information collected by HHBE to help address the need to facilitate healthy choices for your built environment. In an effort to respond to the C-19 pandemic, our team has pivoted to utilize our expertise related to health and wellness in the built environment to help others make informed decisions in an ever changing built environment landscape.
PLEASE CLICK HERE TO VIEW OUR LATEST WORK PLACE WELLNESS PRESENTATION (launched May 4, 2020)
PLEASE CLICK HERE TO VIEW OUR WORK PLACE WELLNESS PRESENTATION for NAIOP +ULI Virtual Talk Stories (May 21, 2020)
6 STEPS TO MAKE YOUR WORKPLACE SAFER - NOW
HHBE C-19 NEWSLETTERS
THE SCIENCE BEHIND IT
A quick note about the information our team has collected and the differences between Scientific Whitepapers vs Commercial Whitepapers vs. Opinion Statements…. In general terms, a scientific whitepaper is usually a professionally authored document where the authors stand behind their work and address any issues or errors through months…if not years of peer review questioning. Commercial whitepapers on the other hand are typically commissioned papers paid for by a corporation to support their perspective, while an opinion statement is just that…an opinion. For every whitepaper our team has shared, we have probably read 2 or 3 on the same topic that we didn't include. The issue we all have currently however, is SARS- CoV-2 is a new virus and while the scientific community is learning more every day, much of the info has not been published long enough to offer full peer review engagement. To that end, we share the attached with this understanding as a benefit to our partners in the built environment so they can access, process and make good decisions of their own. Ultimately the science related to this virus and how it affects our built environment will undoubtedly change. With that said, we offer the following so our partners can reference sourced scientific info as opposed to public speculation as they make their own decisions for their respective places of work.
WHITEPAPERS / POSITION STATEMENTS
USEFUL LINKS FOR OUR BUILT ENVIRONMENT PARTNERS