AMERICAN SAVINGS BANK CAMPUS
Office, Education Center
The American Savings Bank Campus is a WELL Health-Safety Rated building bringing together more than 650 ASB team members from 5 different locations under 1 roof. In 2020, hi.arch.y llp helped ASB earn the first WELL Health-Safety Rating in the State with its achievements in state of the art cleaning and sanitization technologies, and implementation of advanced air and water quality management systems. The project is comprised of 11 stories (373,000 SF) with 6 floors dedicated to parking and the top 5 floors for office space.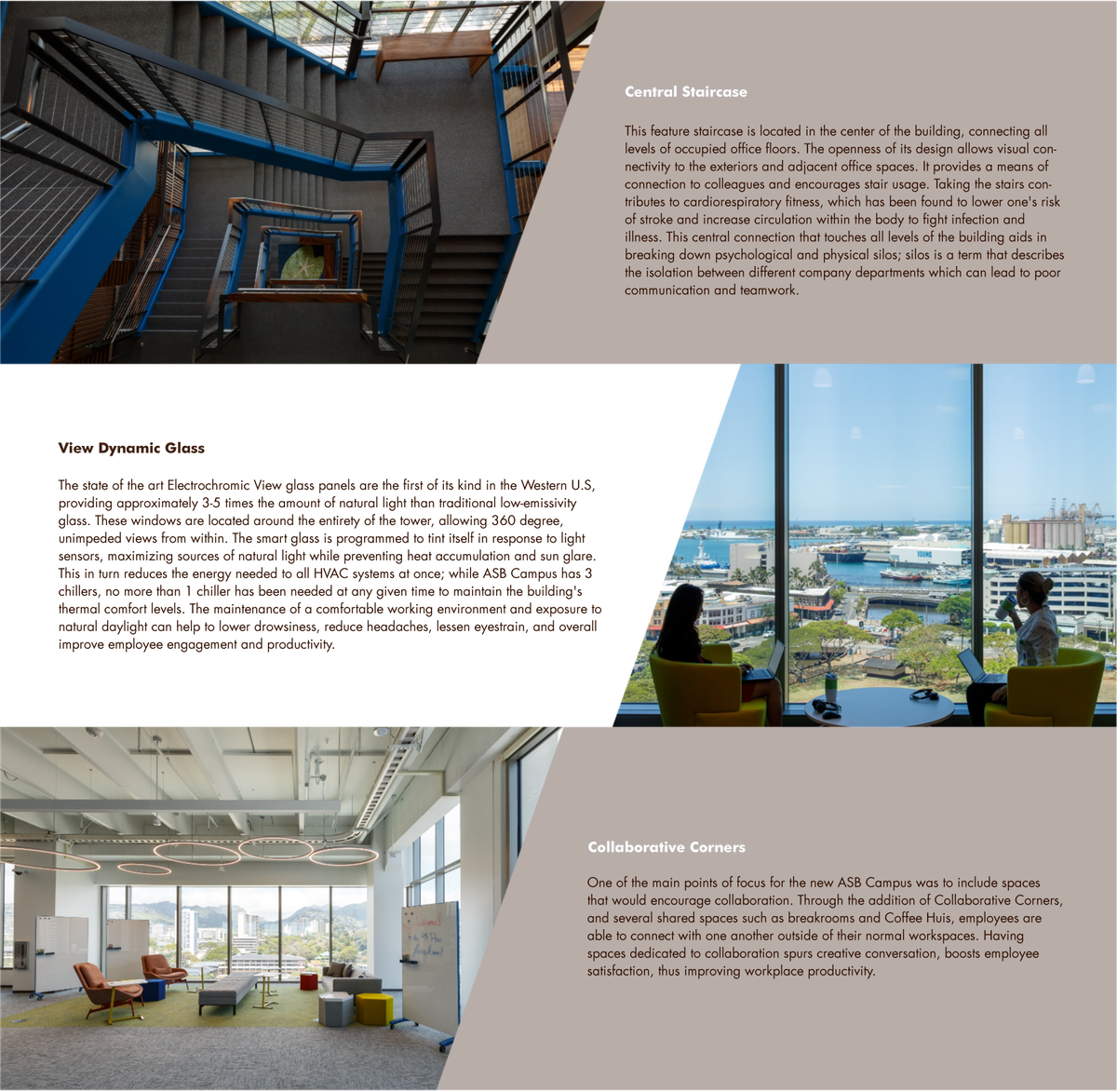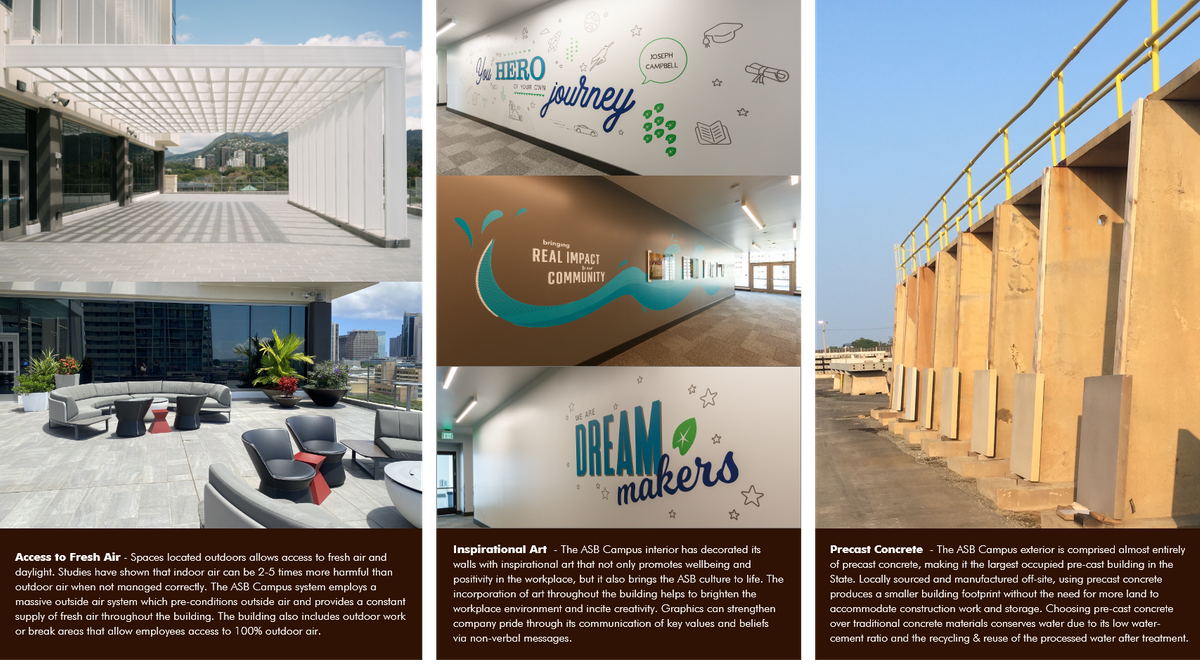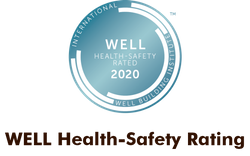 Since 2008, American Savings Bank has been able to consolidate their 12 locations into one all encompassing ASB Campus. This WELL Health-Safety Rated project is the outcome of a 57% reduction of space and the vision for a more sustainable and efficient ASB home that fosters collaboration and innovation.
Take a look at our other Healthy Building Case Studies!