Hau'oli Mau Loa Foundation
Tenant Improvement
We made a concerted effort to make the most of this leased tenant space. Significant efforts went into improving existing Glazing, HVAC, Daylighting, Electric Lighting, Electric Equipment, and Water Fixtures.

Through the strategies defined below, the facility can expect to save about 18,500 kWh per year of electricity. The estimated annual energy cost savings is $3,700. Over a conservative lifespan of 20 years, the total utility savings adds up to $75,000 based on a continuous rate at today's energy prices. Actual savings will far surpass this estimate based on rising rates associated with energy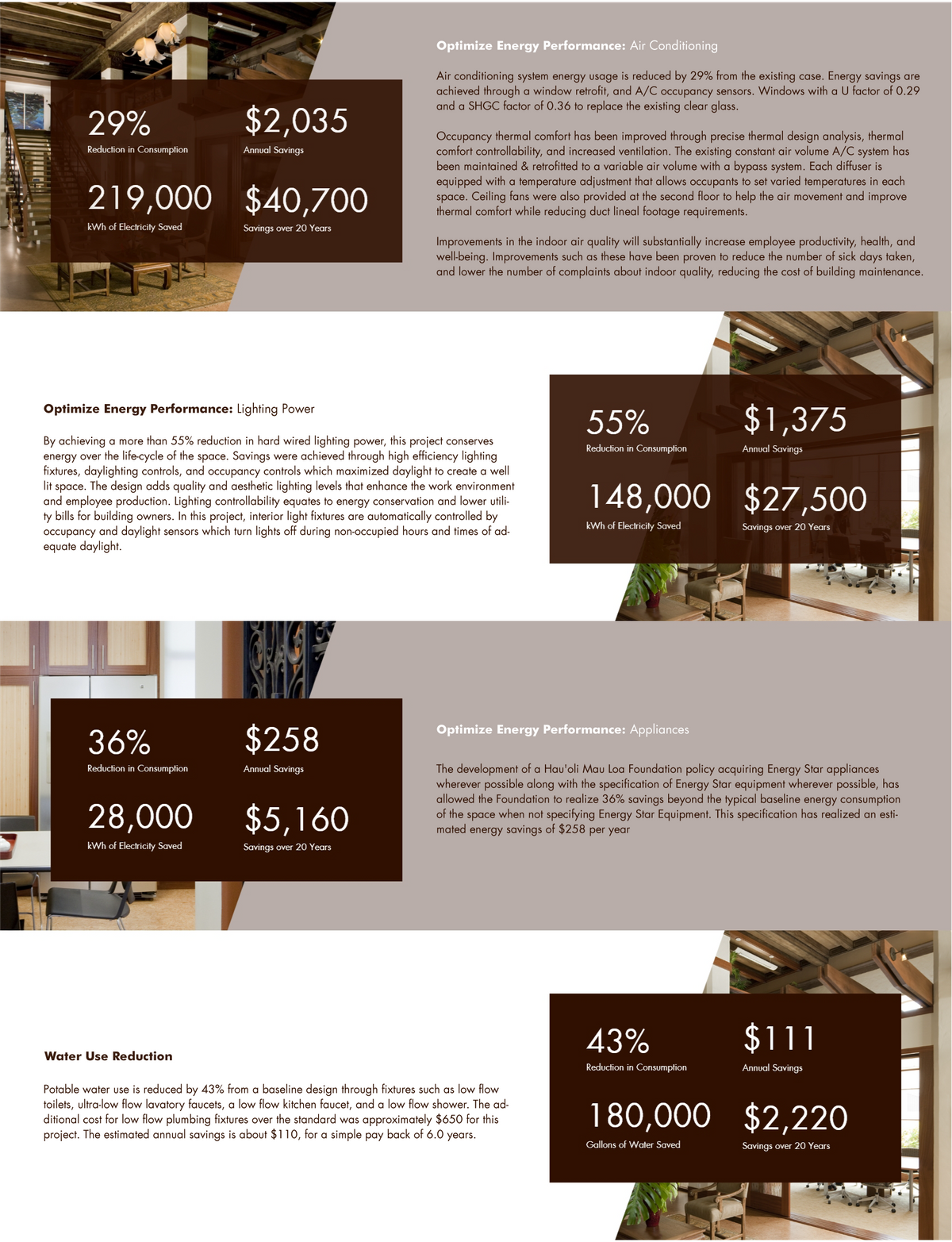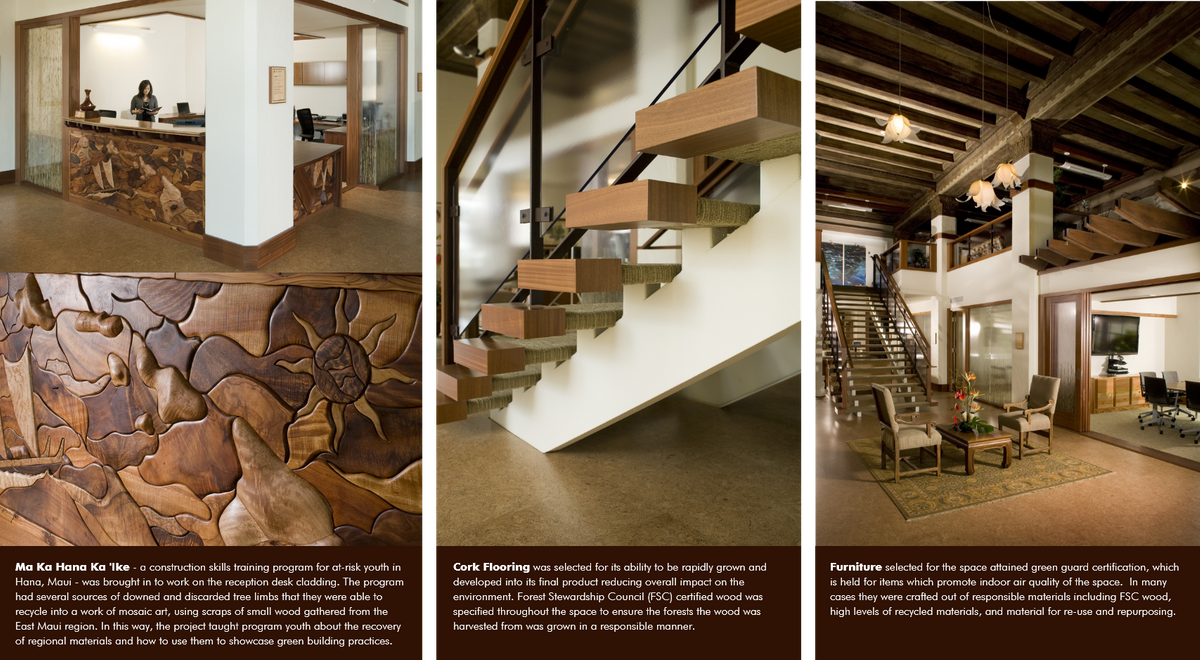 In keeping with the Foundation's mission, every aspect of the project was focused on sustainability. This monumental effort was rewarded with LEED Platinum certification from the GBCI, which is the highest level of sustainable certification recognized by the U.S. Green Building Council. The ultimate goal was the resultant product which has created a space that the client truly enjoys and will further their work in promoting sustainable stewardship.
Take a look at our other Healthy Building Case Studies!