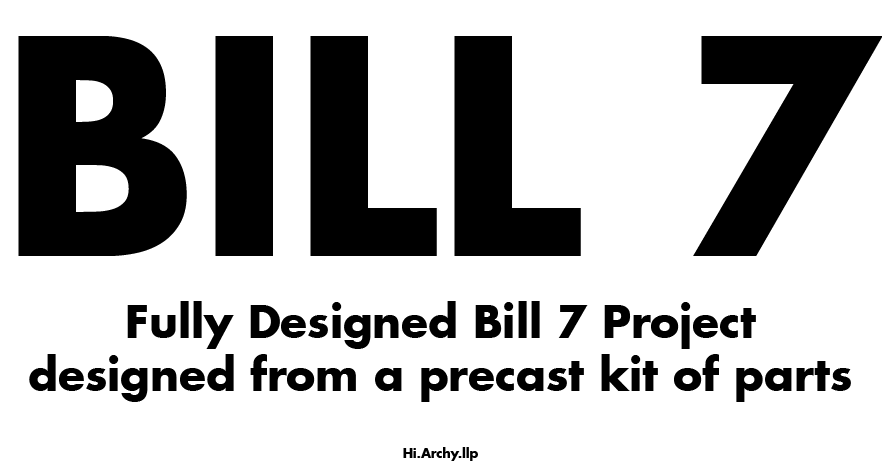 Why Precast?

.01
COST:
Cost is always king for affordable housing projects. For small projects that have lower economies of scale, ( ie. a podium to allow residential units elevated over parking at grade) anything under $300.00 PSF isn't realistic. With our precast approach however, it is achievable.

.02
TIME:
Translation: cost. (See COST above) Choosing the precast approach with the hi.arch.y llp team will shave months off the erection process and allow rough in and finishes to commence sooner Time saved = money saved.

.03
DURABILITY:
Translation: cost. (again…See COST above) Choosing our precast approach will deliver the most durable product possible for an affordable rental project. Operating multifamily housing has high rental turnover and repair costs are the largest expense.

.04
LOCAL:
Translation….once again; COST. (see a theme here…) Our approach to precast is entirely locally sourced. Hawaii's worst enemy to affordable construction - shipping costs. Keeping this part of the build process local - eliminates shipping costs.
Why choose hi.arch.y llp?

.01
EXPERIENCE w PRECAST:
The hi.arch.y llp team has the experience to deliver complicated precast projects. Our LEED Platinum - Keauhou Lane affordable rental project is precast. Our design experience was recognized nationally with the 2018 Precast Concrete Sustainable Design Award, the only project in Hawaii to ever receive this award in it's over 50 year history. Hi.arch.y llp also recently served as the local AOR for the ASB Campus -precast and was the first Class A office tower built in Honolulu in over 25 years. Experience with precast is critical.

.02
EXPERIENCE w/ MULTIFAMILY:
Affordable multifamily design is directly benefitted from past experience. Hi.arch.y llp has years of experience with complicated mixed use multifamily. Multifamily brings with it it's own set of issues and increased exposure. With the thin profit margins that come with affordable housing, having experience in this genre will save your team time & money.

.03
EXPERIENCE w/ HONOLULU:
You can certainly find others on the mainland or internationally who have experience with precast multifamily projects abroad but that experience rarely translates to high performance in Hawaii. Supply lines, local contractor capacity and connectivity, long term relationships with local building departments all help a precast project hit their efficiency levels.

.04
EXPERIENCE w/ SUSTAINABILITY:
: Translation….cost. (again…See COST above) As Hawaii's first firm to be led by a WELL A.P.- since 2016, who is a LEED A.P. and a C.E.M. (Certified Energy Manger) hi.arch.y llp has long since had a focus on occupant health, wellness & sustainability. Our prior affordable housing projects that obtained sustainable certifications, have had lower tenant turnover as well as lower turnover costs. Both drive substantial benefits to increasing revenue stream and reducing costs during operation.
Why aren't others proposing precast?

.01
FAMILIARITY:
In this case…lack of familiarity…once again equals cost. For teams that haven't had the in-depth exposure to precast that the hi.arch.y llp team has had, precast can be quite costly. Most teams simply have not had the exposure to precast in multifamily housing market that we have been fortunate to have. Without that experience, precast quickly becomes in-efficient, hard to coordinate, and cost prohibitive. Bill 7 projects are already hard to pencil. Experience with precast is key.

.02
SITE CONSTRAINTS:
While our team is certainly bullish on the pros for a precast approach, there are constraints. To hit the high efficiency and cost effectiveness of precast, sites need to allow for a regular, repetitive design allowing for efficiency. Unfortunately, this typically rules out steep sites, sites smaller than 5,000 s.f. and sites that are highly irregular. We can help you with those sites also, but precast may not be the solution that gets you to the finish line.